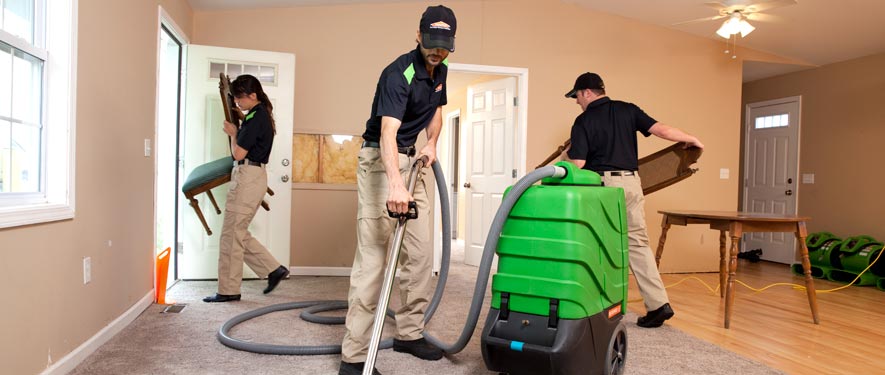 Residential Cleaning Services
Just as we at SERVPRO of Teaneck / Englewood strive to maintain a clean front office along with a clean and organized warehouse and Contents Cleaning Area, we understand that our commercial clients have the same outlook. Many firms and office suites in our greater service area rely upon our ability to schedule off-hours cleaning to meet their needs. After all, our business is to keep you in business. Our skilled technicians are IICRC certified in CCT carpet cleaning and UFT upholstery and fabric cleaning. From the Puffin Foundation sponsorship of the Teaneck International Film Festival to the auditorium at the FDU local campus, we can be relied upon to make these venues clean and fresh looking and smelling. We can certainly do the same when your home's carpets need a bit of refreshing to get that nap looking good. We can save you money, and you can feel "Like it never even happened." For great results from a local company, count on SERVPRO to refresh your home.
Need Cleaning Services?
Call Us Today – (201) 266-0482
Residential Cleaning Services include:
The SERVPRO carpet and upholstery cleaning service will not only get out the dirt you see, but will also remove the unwanted dust you don't. A professionally cleaned carpet and furniture may make all the difference in brightening up a room and freshening up your home.
We all have tasks around the house that don't make it to the top of our priority list. Properly maintaining your home's air ducts should not be one of them. Regular duct cleaning can increase your home's heating and cooling efficiency and improve the quality of the air you and your family breathe.
Your basic cleaning service is not going to have the expertise to effectively deodorize your home. Take advantage of SERVPRO's residential cleaning services to remove unwanted odors.
Our experts are ready to assist in the clean up of sewage and other biohazard materials and provide deep cleaning services for your home. Find out more about our franchise professionals.